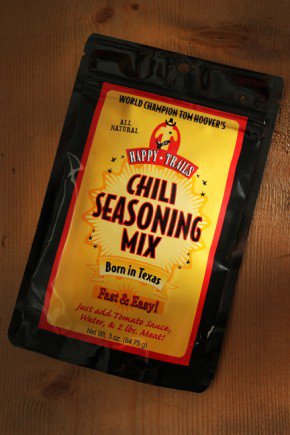 Make Championship Chili At Home!
When we entered this family recipe in our first contest, we had no idea that 25 years later we would win 20 State Chili Championships and then take the World Championship title! A careful selection of premium chili peppers, garlic, and seasonings creates the irresistible bold and hearty flavor at the the core of this championship blend! Use traditionally for a quick, delicious meal or to season chicken or fish – the culinary experience is limited only by your imagination!
Just add Tomato Sauce, Water, & 2 lbs. Meat!
All Natural Ingredients: Ground Chili Pepper, Onion, Garlic, Cumin, Brown Sugar, Salt, Cornstarch, Coriander, Oregano.
One Bag Makes 5 (8oz.) Servings.
Limited time — FREE SHIPPING on a 24 pack!
 Click below for this offer!